Create a custom hockey puck with our online design tool. Upload your picture or logo and customize right from your device!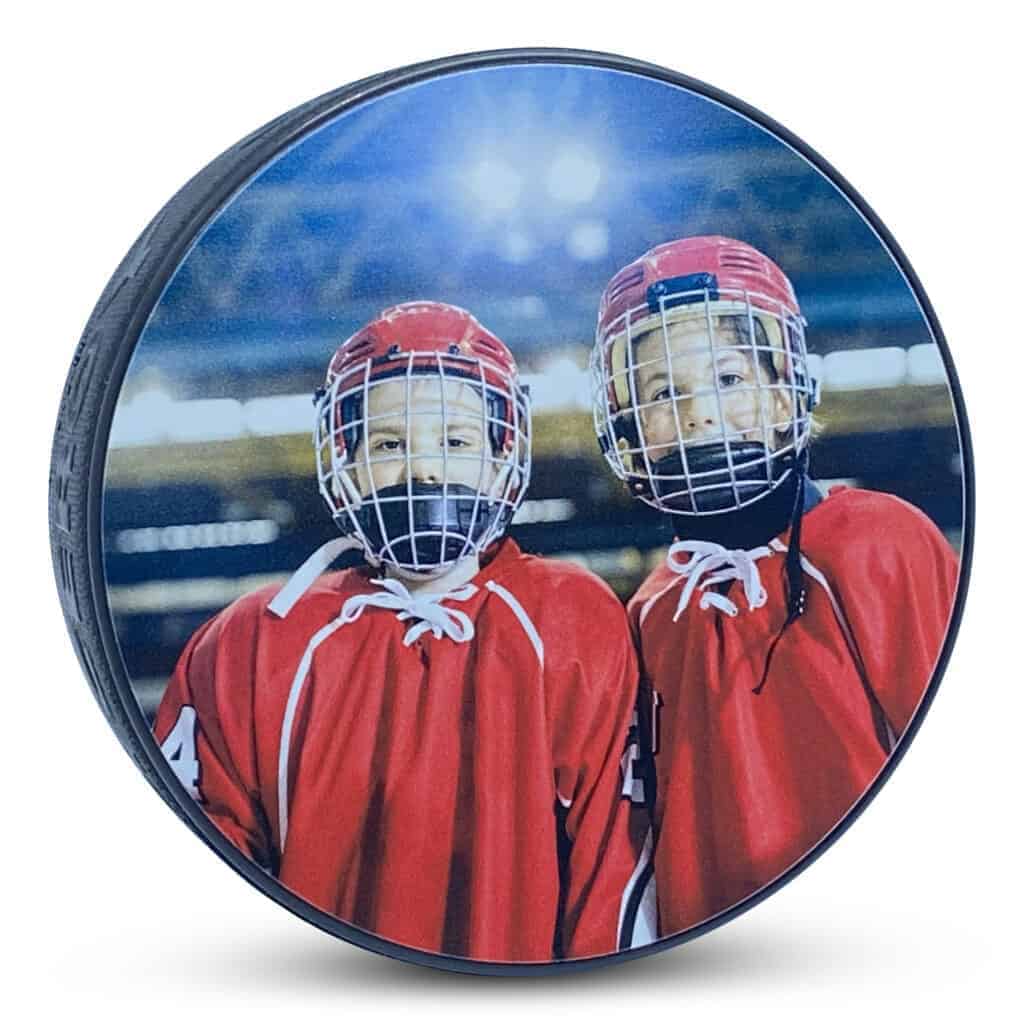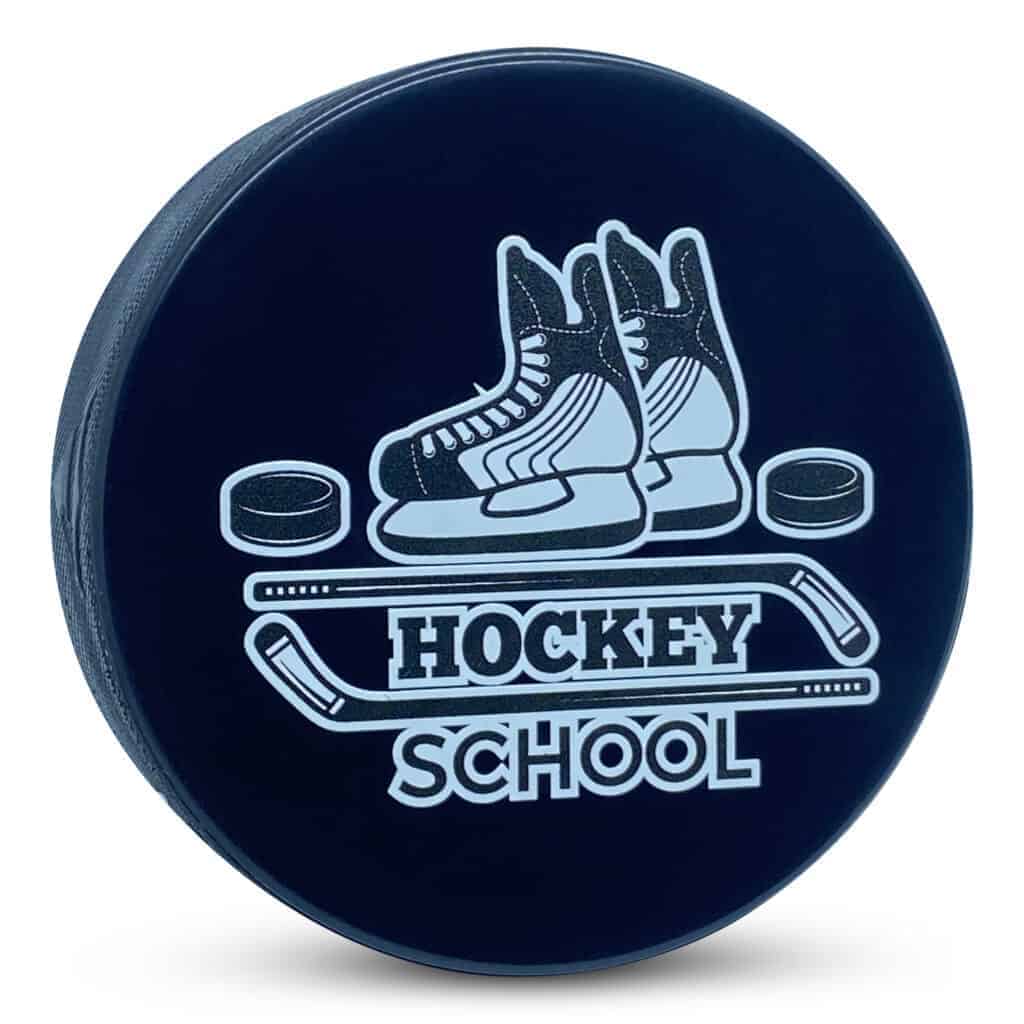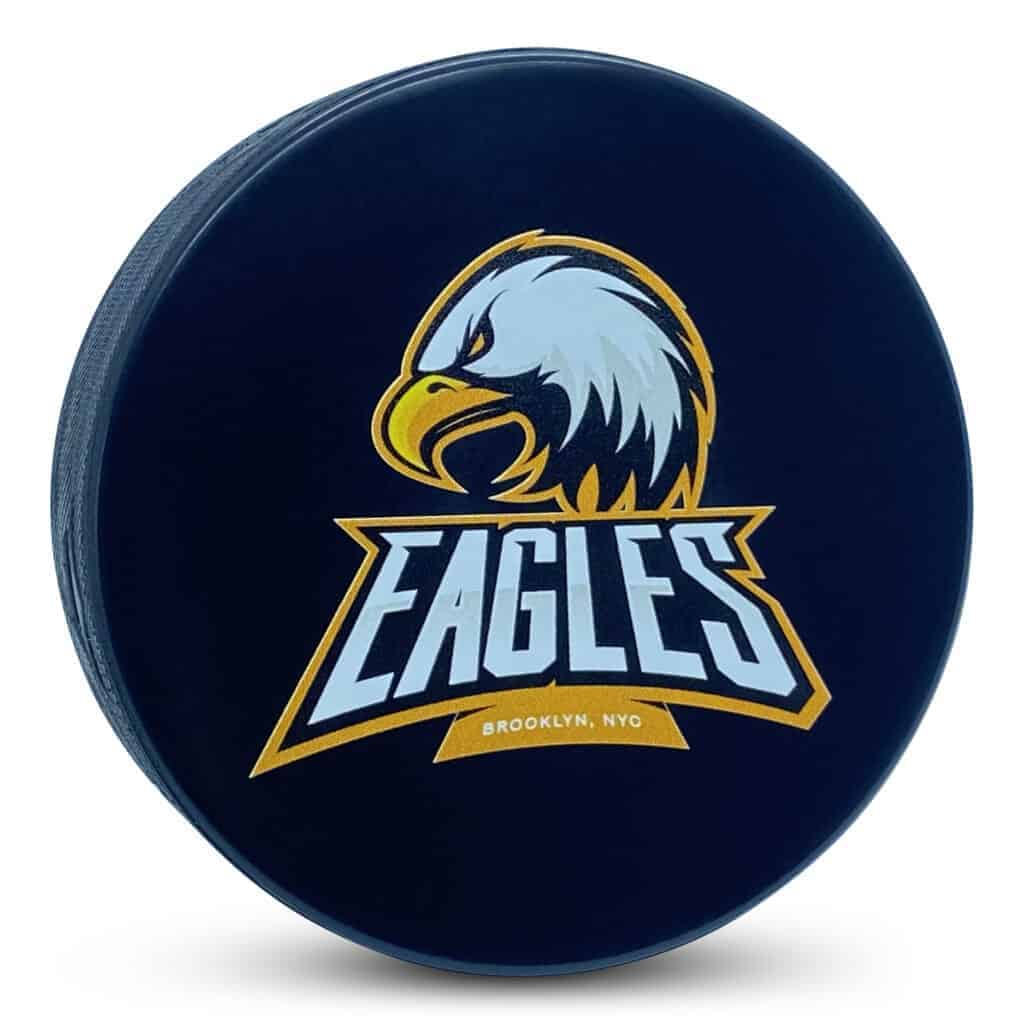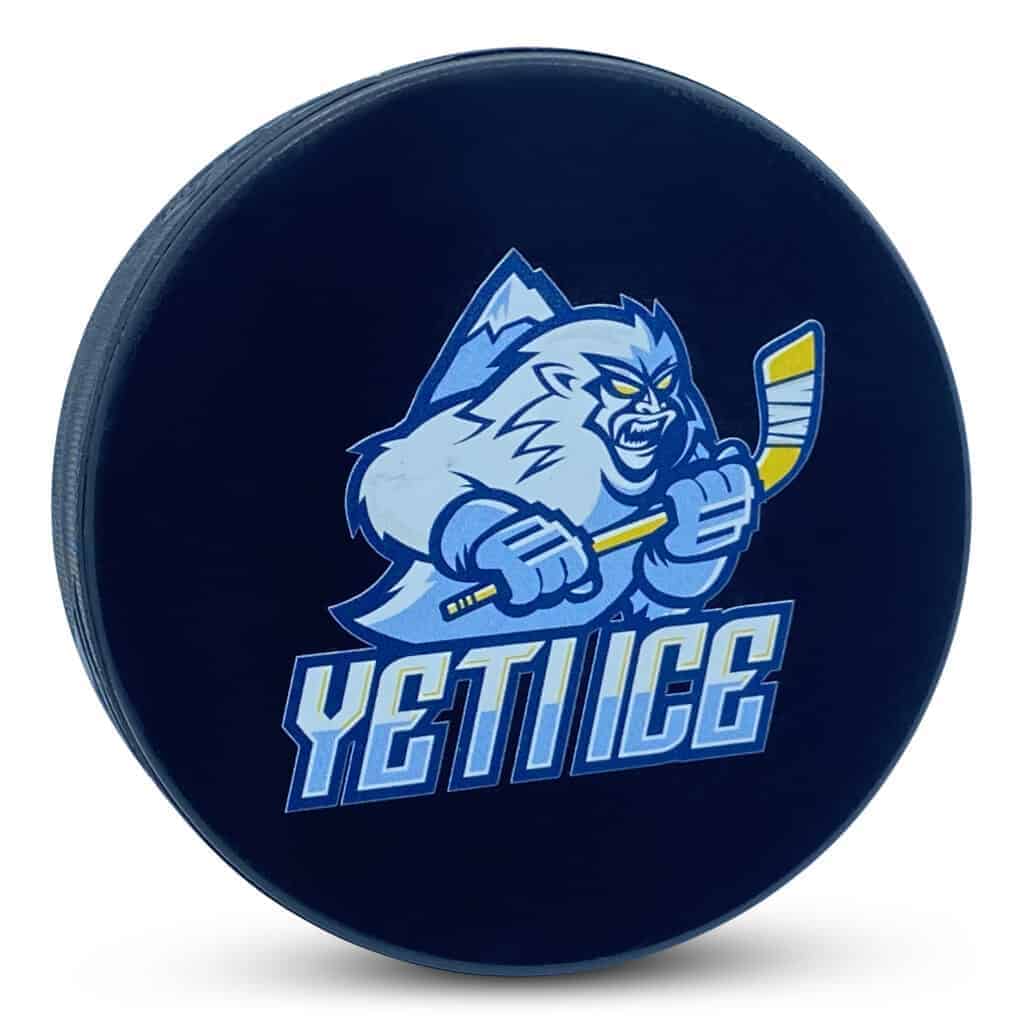 Anniversaries, Memories, Bachelor Gifts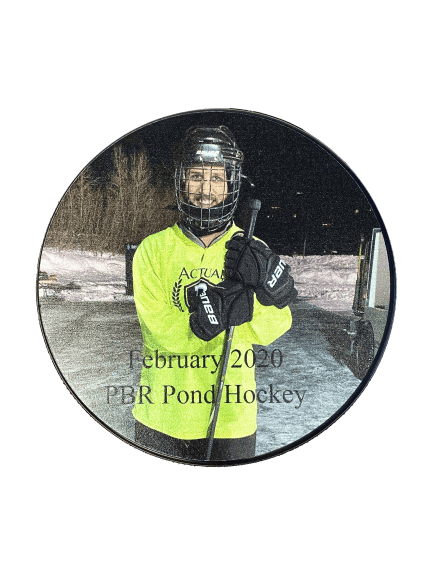 End of Season Awards, Shoot-arounds, Coach/Player Gifts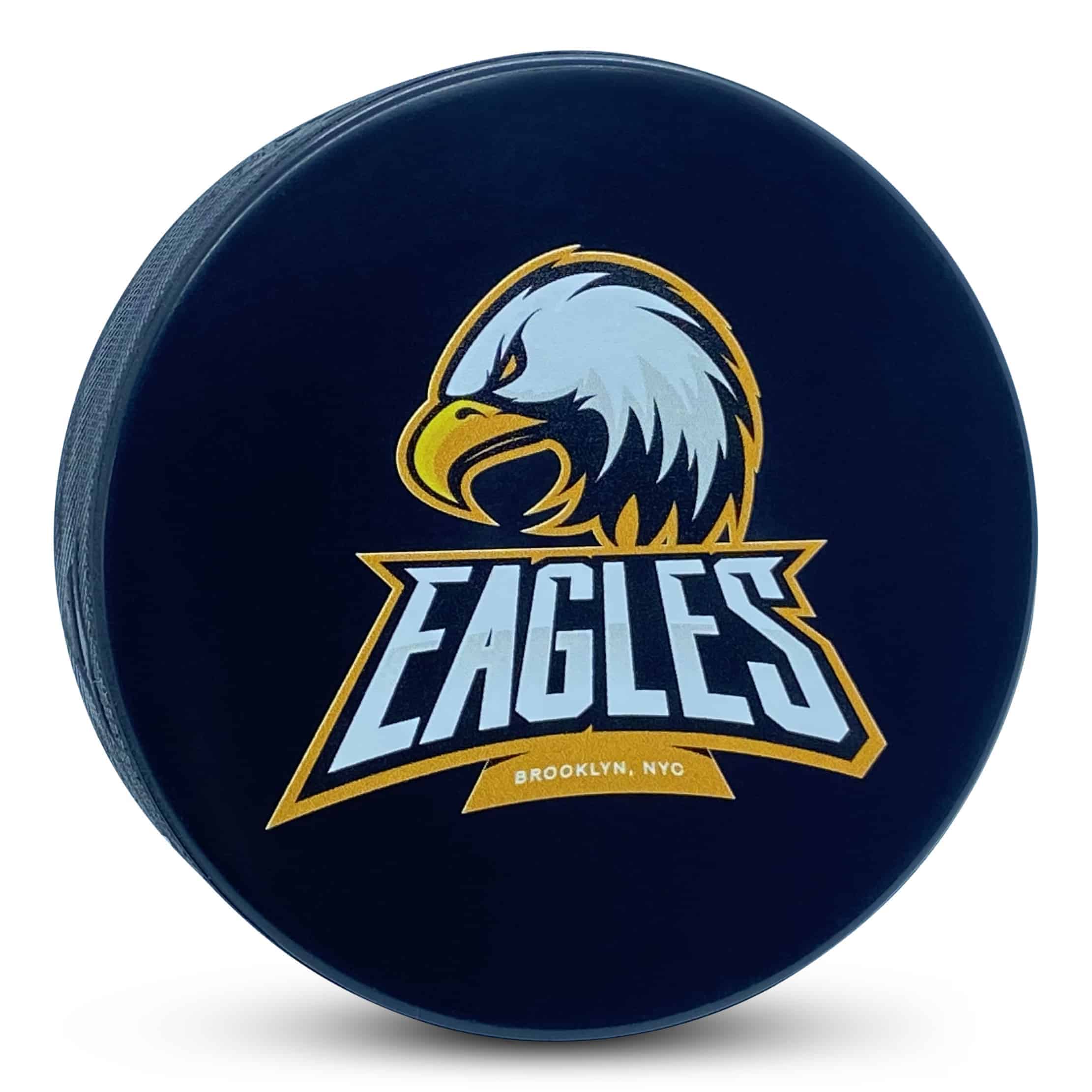 End of Season Awards, Shoot-arounds, Coach/Player Gifts
Tournament Memorabilia, Swag Accessories and, Promo-items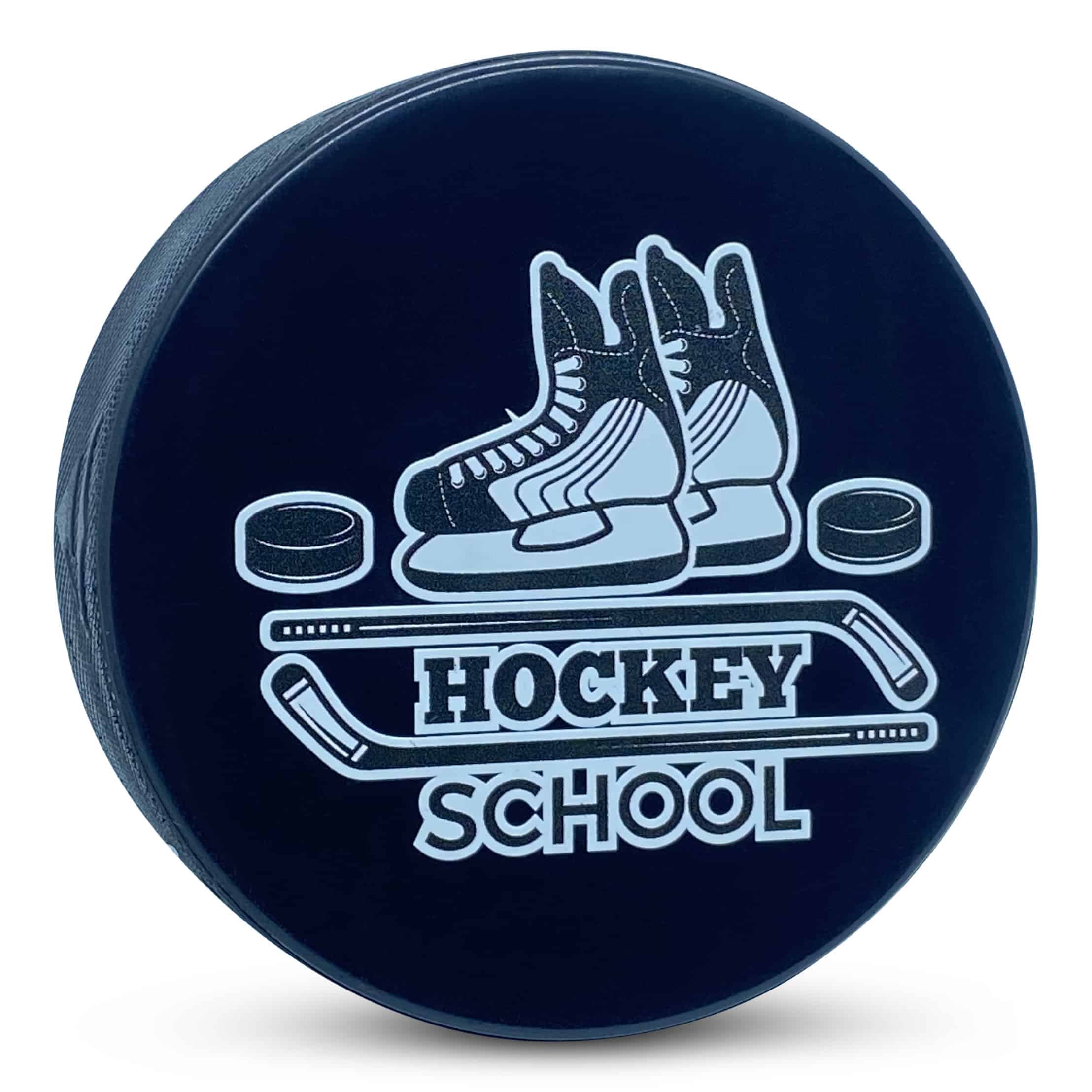 Regulation size pucks (1″ thick, 3″ diameter, and 6oz) are ready for practice, games, tournaments, or simply gifts.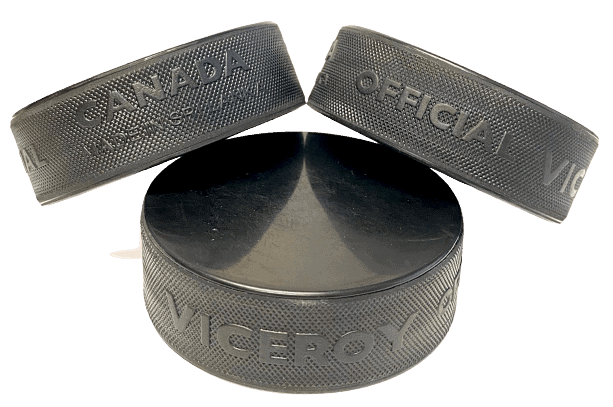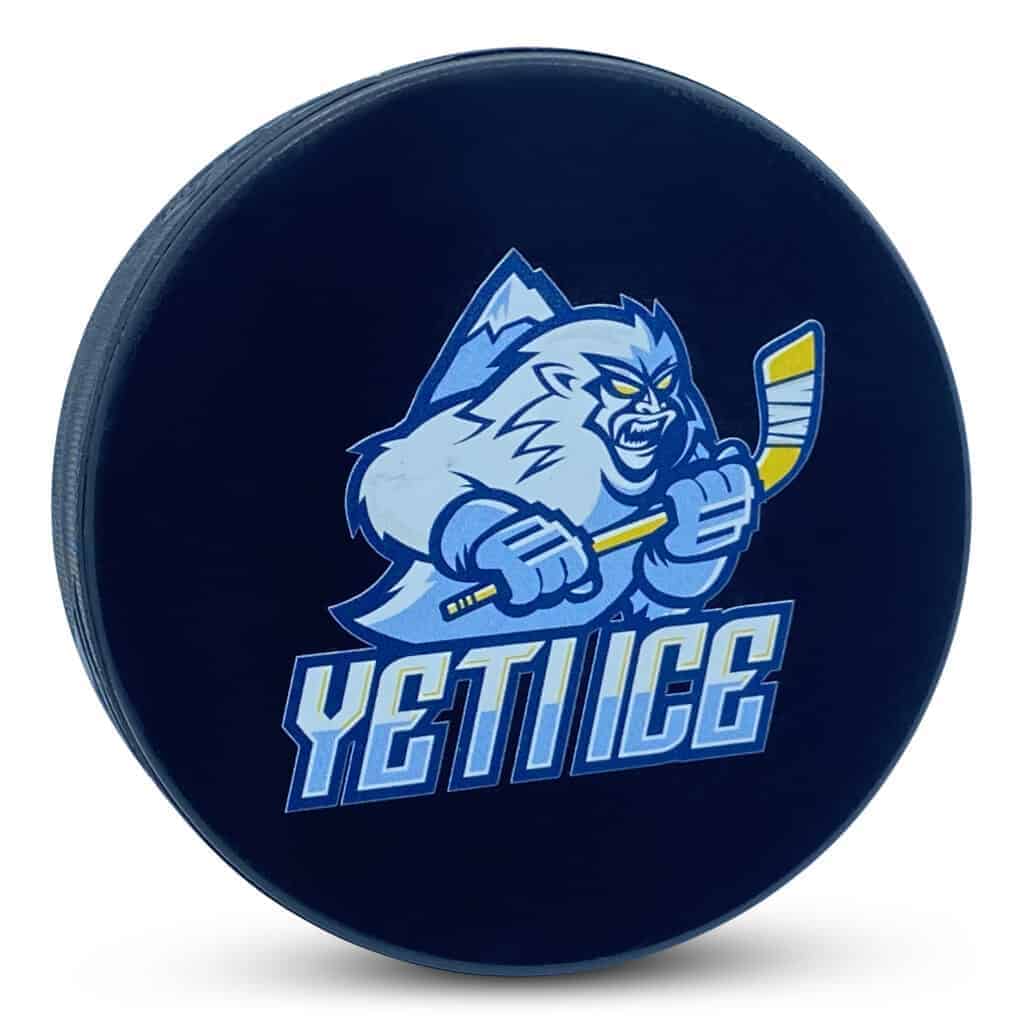 Your awesome design is applied in house, never subbed out, with our state of the art UV-Cured ink jet printer. Using CMYK ink, we are able to print any color; no restrictions on the number of colors or gradients. While our application is high tech, game play with pucks is tough on the customization. Check out some more information here.
Easy Online Customization:
Not a graphic designer? No problem! Don't have access to design software? No problem! Our online customization tool allows you to upload your image, add text, and create backgrounds before placing the order. See exactly what the pucks are going to look like before you buy them!
Don't want to create your own design? Reach out and we'll work with you to design something equally awesome!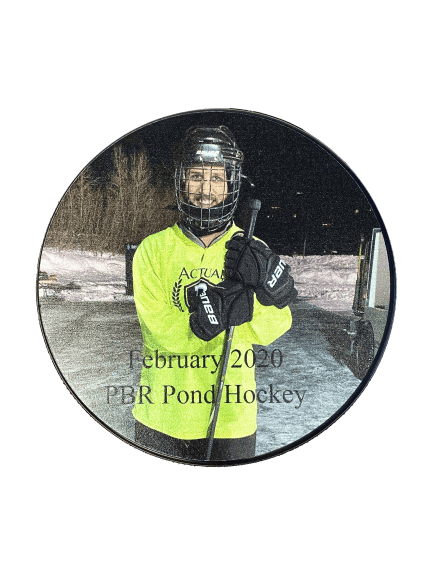 Follow us on Social Media for Exclusive Deals!